Old Chingu & Tyler Parker Single Cover Illustration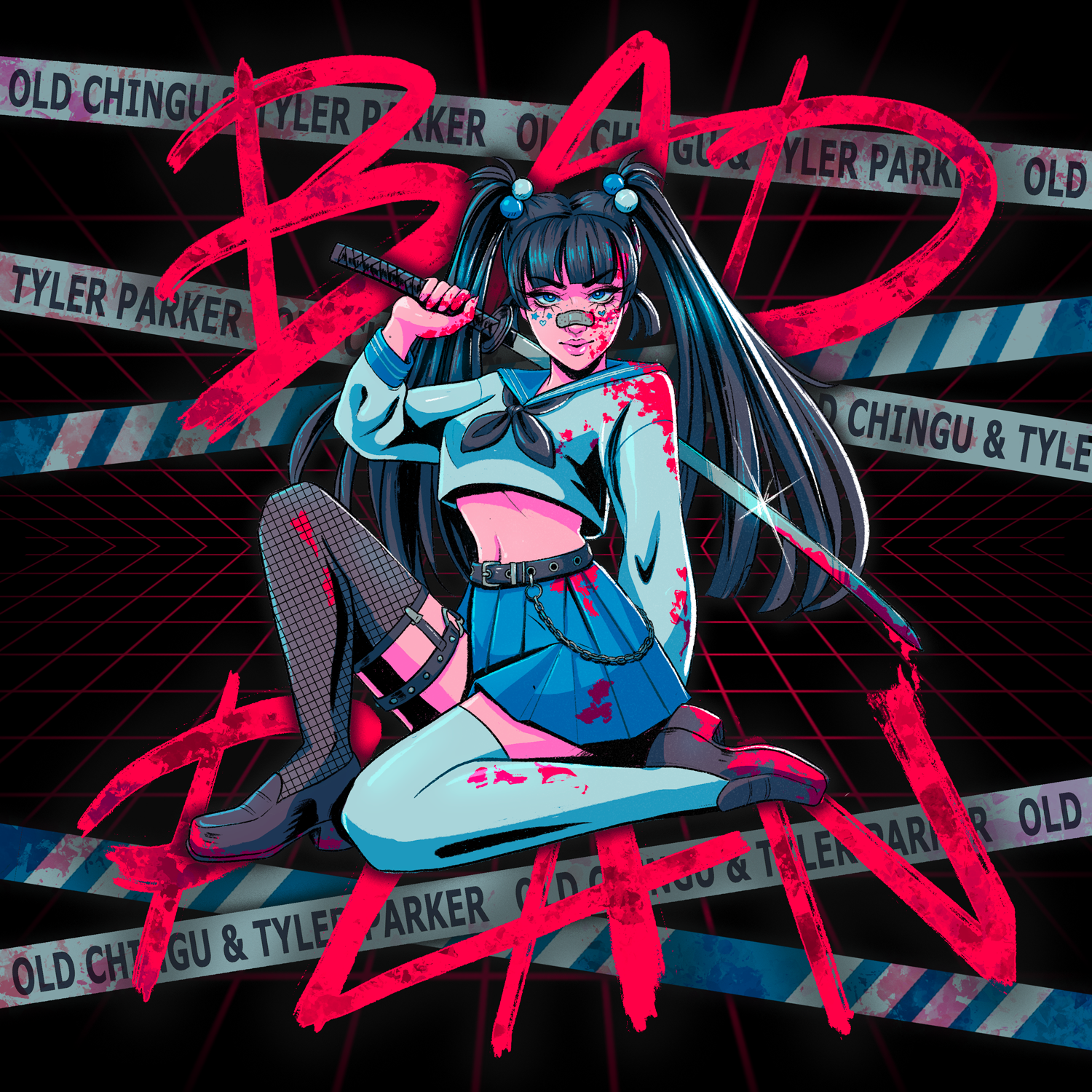 I started by creating three sketches for the client after hearing the demo of the song. I was inspired by the video game and anime themes in the demo. My personal favorite was 1. but the client feared the legibility of the text and preferred the attitude of the second, so we went with 2.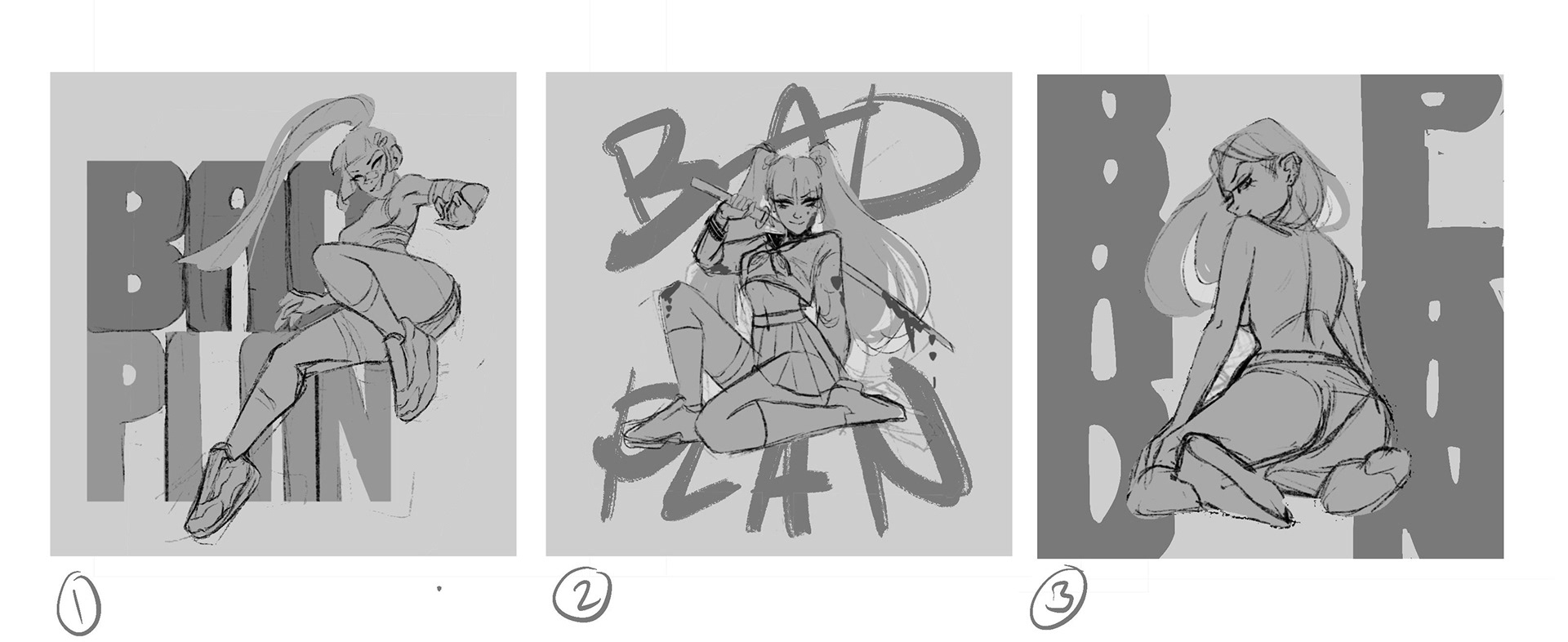 I wanted the blood to stand out, so I worked mostly with complimentary colors, however i felt the need to have a more locally colored variation as well. 
The client preferred color variations 3 and 4 but wanted the text to stand out more. 
Per his request, I did some color variations with just the text and background. After much debate, he settled on 7.